Posted on April 10, 2009 |
HOLY. SHIT.
I am overwhelmed with geeky, music nerd joy right now.
I was just informed that The Posies, one of my all-time favorite band
and one of the best power pop group to come out of the 90's will
be performing in it's entirety, one of my all-time favorite album,
the 1993 power pop masterpiece "Frosting On The Beater".
This magical event (which is a one-off) will occur on
June 12th @ The Bell House in Brooklyn, NY.
The one and only time i've seen them in the flesh was at the Pop
Montreal music festival back in October 2005.
As you can imagine, that show ranks in my top 5 of the sweetest,
most badass shows i've ever had the pleasure to attend.
Jon Auer and Ken Stringfellow have stayed active since releasing
the last Posies album 2005's "Every Kind Of Light". Touring
(mostly in Europe), wearing their producers cap for other bands,
starting new groups (Stringfellow's The Disciplines) … etc.
I'm just sooo happy that they've kept on keepin' on and that I'll
have a chance to see them live once again. A new album would be nice
too but I'm guessing we have a few more years of waiting before that
happens.
Visit their official website, MySpace and now Twitter to be in the
know for everything Posies.
Tickets for the Bell House show can be purchased here. Any self respected
power pop fans would be absolutely batshit crazy to miss out on this most
awesome event.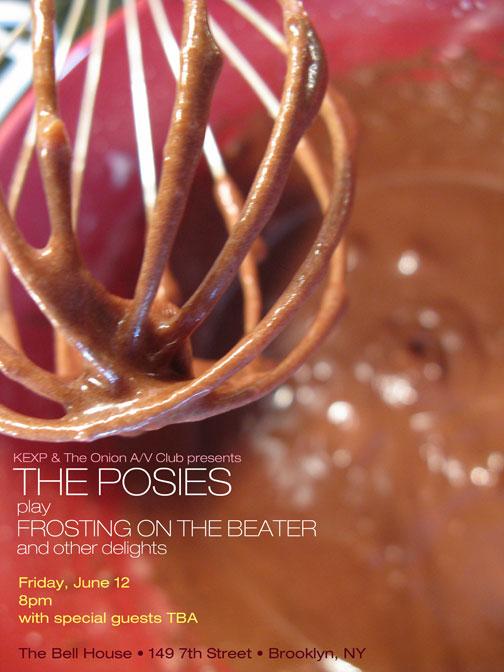 MP3: The Posies - "How She Lied By Living"

Bookmark This :
Comments