Posted on August 3, 2013 |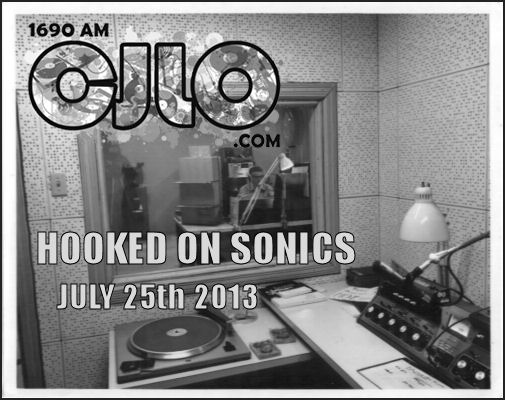 Had been more then a year since I hung out with my buddy Omar (@omarsonics) on his show.
We had a blast.
Amazing music was played as you can clearly see from this playlist:
Download Link — > ( www.mediafire.com/?09fi9nrw2f29mvd )
Girls Against Boys (60 Is Stronger Than 15)
Metz (Can't Understand)
Magneta Lane (Burn)
Mavo (Horrible Brit Pop Haircut)
Grant Hart (Morning Star)
Weekend (Sirens)
Decades (Tonight Again)
Ostrich Tuning (A Descent Into The Maelstrom)
Digital Noise Academy (Circulation)
Grooms (I Think We're Alone Now)
Uncut (All Hands)
Cursed Arrows (Manic Death)
Sin Fang (Sea Ribs)
Maps (A.M.A.)
Austra (Painful Like)
Ashrae Fax (Pointbreak)
Gauntlet Hair (Waste Your Art)
Run The Jewels (Run The Jewels)
Shad + Skratch Bastid Feat. Cadence Weapon (Homie)
Quasimoto (Planned Attack)
Fur Trade (Don't Get Heavy)
Pity Sex (Wind Up)
You Me & Us (Swim Or Sink)
Speedy Ortiz (Gary)
Mazzy Star (California)
I shall return has a guest on Hooked On Sonics August 22nd / 6-8pm.
Tune in then why dontchu.
Bookmark This :
Comments