Posted on June 6, 2010 |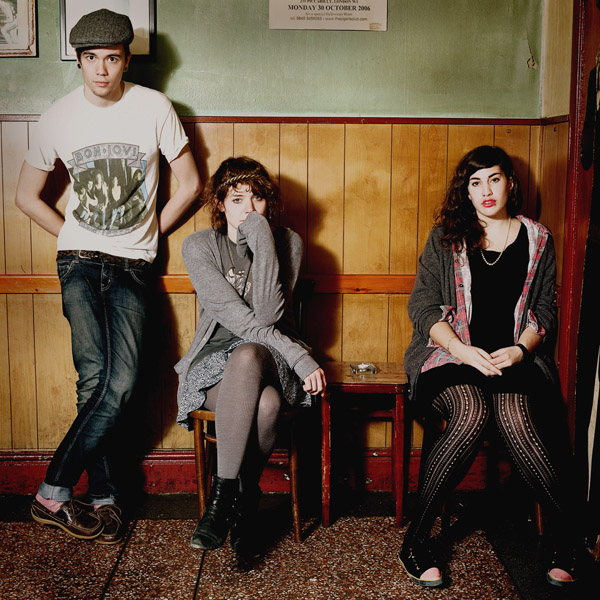 Official Website
MySpace
Facebook
Twitter
Here be some new kids on the block from the London indie folk scene.
If you be down with the likes of Mumford & Sons, Noah And The Whale,
Laura Marling … surely Peggy Sue will strike your fancy aswell.
This Brighton-based trio, Besties and creative compatriots Katy Young
and Rosa Slade, along with drummer Olly Joyce will be coming to town
next weekend playing @ Le Divan Orange (She Keep Bees and Sunfields
also on the bill) to promote their just released debut album "Fossil
And Other Phantoms" on Yep Rock Records.
Got a pair of tickets and a copy of the album to giveaway thanks
to the good peeps @ Sneak Attack Media.
How:
Email me AT gooddayairplaycontest@gmail.com
Subject line:  "Peggy Sue Giveaway"
With your full name in the body of the message by midnight, June 10th.
The winners will be notified on the 11th.
Good luck.
In the meantime, you can stream the entire album on AOL's Spinner.
You can also watch their music video for the first single "Watchman".
Peggy Sue - "Watchman"
Their North American tour starts Tuesday night in Washington, DC:
Jun. 08 - DC9 ( Washington DC )
Jun. 09 - Johnny Brenda's ( Philadelphia, PA )
Jun. 10 - Piano's ( New York, NY )
Jun. 11 - Paradise ( Boston, MA )
Jun. 12 - Le Divan Orange ( Montreal, QC )
Jun. 13 - Sneaky Dees ( Toronto, ON )
Jun. 14 - Schuba's ( Chicago, IL )
Jun. 15 - 400 Bar ( Minneapolis, MN )
Jun. 18 - Red Room ( Kennewick, WA )
Jun. 19 - Sunset Tavern ( Seattle, WA )
Jun. 20 - Mississippi Studios ( Portland, OR )
Jun. 21 - Bottom Of The Hill ( San Francisco, CA )
Jun. 22 - Spaceland ( Los Angeles, CA )
Bookmark This :
Comments